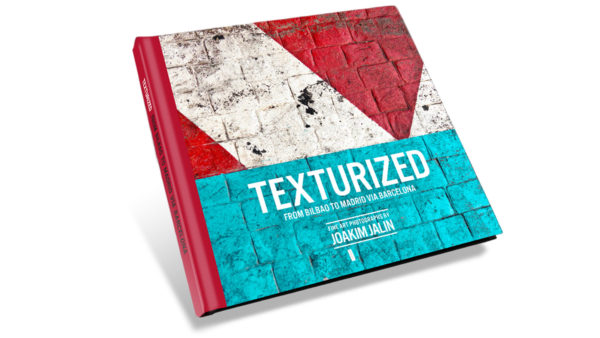 SPAIN – The country glows of color everywhere I look. Towns, villages, roads and nature. Everything seems to be designed and coated with paint. Where people live, no detail has been too unimportant to be given a saturated hue and a beautiful texture…"
Texturized is a photo book with a collection of 16 abstract art photographs.
Title: Texurized – From Bilbao to Madrid via Barcelona
Photo book: 36 pages, hard cover.
Size: 18 x 18 cm
Photographer: Joakim Jalin

Buy book | € 36.67

SPANIEN – Landet lyser av färg överallt man tittar. Städer, byar, vägar och natur, allt verkar vara formgivet och färgat. Ingen detalj är oviktig nog för att inte tilldelas en mättad nyans och en vacker textur…"
Texturized – en fotobok med 16 abstrakta fotografier.
Titel: Texurized – From Bilbao to Madrid via Barcelona
Fotobok: 36 pages, hard cover.
Storlek: 18 x 18 cm
Fotograf: Joakim Jalin

Köp bok | € 36.67

---