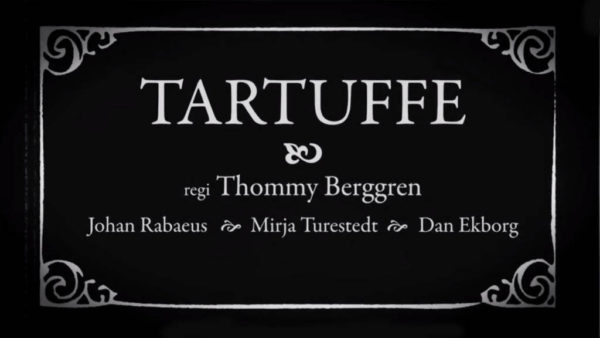 Thommy Berggren sets up the play Tartuffe at Stockholms Stadsteater. While shooting photos for posters and other promotional, Thommy has the idea of making a kind of "different" filmed trailer for the play. The style should be – silent-movie-slapstick-style based, very loosely, on the upcoming play with Johan Rabaeus and Dan Ekborg among others. The trailer is later shown on huge screens during several months at the Stockholm Stadsteater's entrance.
Dir: Thommy Berggren
Cinematographer: Joakim Jalin
Editor: Joakim Jalin
SFX: Joakim Jalin
Music: Kevin MacLeod
Thommy Berggren sätter upp Tartuffe på Stockholms stadsteater. I samband med fotografering för affish och övrig promotion får Thommy en idé om att göra en lite "annorlunda" filmad trailer inför föreställningen. Stilen skall vara i stumfilm-slapstick-stil och baseras väldigt löst på den kommande föreställningen med bland andra Johan Rabaeus och Dan Ekborg. Trailern visas senare under flera månader på enorma skärmar vid Stockholm Stadsteaters entré.
Regi: Thommy Berggren
Filmfoto: Joakim Jalin
Editor: Joakim Jalin
SFX: Joakim Jalin
Music: Kevin MacLeod
---